Are you manifesting your dream life?
Are your getting everything you desire?
Or, are you sick and tired of NOT getting what you desire?
Do you feel like you are treading water and could sink at any time?
You're not alone and you don't have to continue this way for the rest of your life.
Most people have never seen the personification of a dream; let alone achieve their own dream(s). Ask yourself " Did you see anyone in your family of origin state their dreams or achieve them?"
Sadly, too many people never had either defining or achieving their dreams modeled in their life. So, no wonder like you, they fight their way through life and struggle from day to day, week to week, month to month, year, to year buffeted by events and circumstances, rather than achieving their ideal life.
As a child, I never heard anyone express their dreams, aspirations, goals, or intentions. Nor, did I see them achieve them. Life was pretty much survival. I never was asked what my life dreams, aspirations, goals, or intentions were, nor was I taught how to define them, let alone achieve them. 
So, it was no wonder that I never defined any or knew how to define or manifest my desires or dreams in life. Life was about existence, endurance, and survival. It was exhausting. Sadly it is the norm for far too many. Because of my background, I know what your are going through from not knowing how to obtain success, and I know your challenges from that void.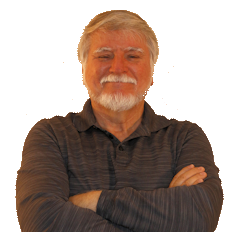 This is no longer the case for me, or the people I coach. I have learned how not only be true to my authentic self, I know who that is and what I value. And, I have raised my standards for myself and what I expect in life. I constantly manifest my desires, dreams, intentions and I am able to obtain the outcomes that enriched my life. My life is now embodied by joy, grace, success, and fulfillment. You can have all this too. It's what you deserve and are entitled too, and more.

The journey to this new life was not straightforward and only happened later in life; because I didn't know from my family or was taught anywhere in my education what are the foundations and principles of success, or how to determine my core values and be true to them. And the science of success was completely foreign to me. But, I do now! I discovered and researched the secrets that were missing. I discovered all that was missing for me and what is missing for most people, as well as the brain science behind achievement and success. Sure, I had a few setbacks, hit few speed bumps, a few disappointments and redirections along the way; However, now even that is no longer true. I have researched and studied for years to fill those voids from my former life. And there is no turning back.
You don't have to have the same struggle, or research all the things that make one successful and fulfilled. I have made my life purpose to assist you to achieve the success and fulfillment you deserve and that is your divine right.
We need people to go along the ride with us. Certain people are more mission critical that others, and the more you have support the greater your success. To be successful, you will have several people sharing in very specific energies and roles to support you do something big and meaningful and very often challenging. And when you hit the adversity points, they are there to be with you to nudge you forward and pick you up, if needed. That's the role of a coach!
Why keep struggling or falling behind in life? You deserve better and are entitled to more.
I know you are ready for change. Why not be one of the precious few that choose to change their circumstances and their life?
I don't work with everyone. I just work with  individuals that want transformation and are committed to change and obtain a new life. Why not be one of them and the best person you can be, as well as get the results and outcomes you desire and deserve?
Take action now by affirming, feeling and visualizing the life as you want to live and book a free discovery session with me to talk about the success you want to achieve. Life is too short and too precious to continue what you're doing and getting the same old results.
It's your choice, stay stuck where you are, or transform your life. It's all up to you!
What's it costing you NOT to take action?
What other coaches say about my coaching:
KEITH"S TOP 5 STRENGTHS
Maximizer
Ideation
Deliberative
Adaptability
Connectedness
"What an awesome combination! I love the maximizer coupled with connectedness for a coach with your background. It is like adding meat tenderizer to filet!" −Jill Hunter, RPh, MBA Leadership Coach
I know you are pumped and ready to leap into your new life otherwise you wouldn't be here, so sign up for one of the following Success Coaching Packs below:
Not sure if you are ready for partnering with me as a coach? Request your free discovery session to discuss your unique intentions for success and how coaching can accelerate your outcomes. Or, explore my inexpensive self-study course. And when your ready, circle back for some coaching to accelerate your success even further.

C3 − Clarity and Confidence Coaching™

Clarity is rooted in balance and equanimity − a state of being grounded and not highjacked by angst, stress, anxiety, depression, or PTSD. In comes from having mastered one's state of being and not letting the outside world and things you have no control of rattle your emotions and energy.
Success and fulfillment in life come from having clarity of one's core values, one's intentions, desired outcomes, and purpose in life. As well as clarity of action and the steps to get to the first small intentionally chosen movement towards one's intention and desired outcome.
You deserve the clarity coupled with true confidence obtained from "C3 − Clarity and Confidence Coaching™ " program. Experience a new dimension of success and life fulfillment.
Begin your journey to clarity and living with purpose. Ask yourself, "What's it costing you if you don't?", "How much longer do you wait?" Select the package that works for you today.
C3 − Clarity and Confidence Coaching™ Pack#1 (1) hour session or (2) 30 min sessions.
C3 − Clarity and Confidence Coaching™ Pack#2 (3) One hour sessions or (6) or 30 min sessions (30% savings per session over Success Coaching Pack #1 )
C3 − Clarity and Confidence Coaching™ Premium Pack BEST VALUE! (6) One hour sessions or (12) or 30 min sessions. Plus access with my coaching app. (68% savings per session over Success Coaching Pack #1 )


Other programs available:
 "Yoga2Life"™, and Consciousness Coaching™
Participate as an individual or in a group — coaching that is aligned with the guiding principles of yoga and neuroscience to raise consciousness and maximize possibilities and potential.
Book a FREE on-on-on Discovery call, for a consultation, to learn more…

Coaching for Introverts
Coaching for the specific needs of Introverts. We get the difference between Introverts and Extroverts, and address the requirements of Introverts and offer insights most coaching program are not even aware of when leveraging the unique power and potential of these individuals. We honor who they are and that they are amazing and awesome.
Book a FREE 30 Minute Discovery Session to discuss your unique goals and needs, as an Introvert.
Small Business Success Coaching
Small Business Coaching aligned with the guiding principles of neuroscience can aid with:
Establishing action priority matrices
Setting business goals (Quarterly and Annual)
Nailing business goals
Boosting your strengths
SWOT analysis
Identifying weaknesses and overcoming them
Developing success habits
Putting vision in action
Learning to delegate
Reclaiming your energy
Maximizing your profits
Success Coaching, Life Coaching, Consciousness Coaching, and Small Business Coaching use the latest neuroscience, Positive Psychology, and other technologies to maximize success and goal achievement, so you can tap your infinite natural potential and possibilities.
Coaching can be done by phone, Zoom, or Skype with anyone anywhere in the world and applies the latest neuroscience to facilitate change and liberate your goals, passions and dreams.
What's holding you back from reaching your full potential? 
Book a FREE on-on-on Discovery call, for a consultation, to learn more…
Together we will craft your unique journey to the intentions and outcomes you want to achieve with a 6 step process.