One of the secrets of the most successful people is they meditate. It reduces stress and activates areas of the brain necessary for success.
In fact many fortune 500 companies require their CEOs and executives to take meditation/mindfulness courses.
Why not join this elite group? Sawatch Solution LLCs sister brand NeuroYoga.Zone™ has a streaming meditation service that anyone can subscribe to and benefit from neuroscience based meditation recordings.
Ray Dalio (one of the most successful investors on the planet attributes his success to learning meditation decades ago. He says it grounded him to be able to make better decisions.
Get started today! at http://meditation.neuroyoga.zone/
NeuroYoga.Zone™ Meditations integrate the latest neuroscience with the wisdom traditions of Meditation and Mindfulness to quicken obtaining inner balance by using "NeuroPatterning" to aid with:
● reducing stress
● reducing anxiety, panic or worry, or depression
● lowering blood pressure
● easing PTSD and Trauma
● increasing focus
● aiding sleep
and more…
Get started today! at http://meditation.neuroyoga.zone/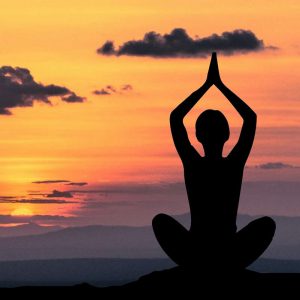 Here's just a sample of what others say about NeuroYoga.Zone™ recordings:
Jess L. ⭐️⭐️⭐️⭐️⭐️
I adore this man!!! Thank you soooo much dear soul!
Beyond grateful for your affirmations tracks! They have been my saving grace in hard times. I can feel your heart. Thank you for all the inner work you did to be able to share yourself like this.
Joaquim Campos Lorenzoni (Brazil) ⭐️⭐️⭐️⭐️⭐️
I loved it!
Roseana McCauley (Ketchum, ID, USA) ⭐️⭐️⭐️⭐️⭐️
Beautiful- thank you.
Martha Sewell (MA, USA) ⭐️⭐️⭐️⭐️⭐️
Excellent. Very calming. I can easily use this as a practice to begin or end the day. Thank you.
Subscribe today to get access to these unique recordings and transform the tyranny of stress to tranquility!™