Get Started
This course is currently closed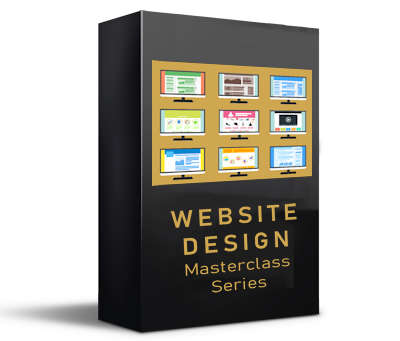 Enhance your skills and marketability with an understanding of website design and the key factors of building engaging websites.
In this Masterclass, you will learn the fundamental design principles common to all successful websites. Add to each library page.
Website design is in high demand in our technology based world; whether it be for basic business and organizational websites or eCommerce websites. Why not join the high paid individuals with this exciting field?
The U.S. Bureau of Labor and Statistics reports that the median annual salary for web designers was about $70,000 in 2018. Web developers are likely to make more than designers, with median salaries of about $80k and a high-end of about $180k.
Note: Salaries for web designers and developers can differ greatly depending on their location, with salaries in larger cities weighing in as higher.

IMPORTANT: Earnings and Legal Disclaimers

Earnings and income representations made by Keith Engelhardt, thirtythreeandonethird.net, Thirty-Three and 1/3, "Thirty-Three and 1/3" upsells, and Swatch Solutions LLC are aspirational statements only of your earnings potential. The success examples or testimonials used are often exceptional and may be non-typical results, and are not intended to be and are not a guarantee that you or others will achieve the same results. Individual results will always vary and yours will depend entirely on your individual capacity, work ethic, business skills and experience, level of motivation, diligence in applying the "Thirty-Three and 1/3" program, the economy, the normal and unforeseen risks of doing business, and other factors.